Thandie Newton's Best Movies
Thandie Newton has made 4 movies in which she starred in a leading role since her first movie 13 years ago called "RocknRolla" (2008) in which she portrayed the character Stella.
The highest grossing movie of Thandie Newton's career, "Tyler Perry's Good Deeds", sold nearly $35,025,791 at the box office in 2011.
Thandie Newton's Movies
Half of a Yellow Sun
Movie Genre: Drama
Running Time: 113 minutes
Directed by: Biyi Bandele
Thandie Newton's Character Name: Olanna
Box Office Sales: $53,645
Rated:
For some violence and sexual content.
Synopsis: Olanna and Kainene are glamorous twins from a wealthy Nigerian family. Upon returning to a privileged city life in newly independent 1960s Nigeria after their expensive English education, the two women make very different choices. Olanna shocks her family by going to live with her lover, the "revolutionary professor" Odenigbo and his devoted houseboy Ugwu in the dusty university town of Nsukka; Kainene turns out to be a fiercely successful businesswoman when she takes over the family interests, and surprises even herself when she falls in love with Richard, an English writer. Preoccupied by their romantic entanglements, and a betrayal between the sisters, the events of their life seem to loom larger than politics. However, they become caught up in the events of the Nigerian civil war, in which the lgbo people fought an impassioned struggle to establish Biafra as an independent republic, ending in chilling violence which shocked the entire world.
Retreat
Movie Genre: Thriller/Suspense
Running Time: 86 minutes
Directed by: Carl Tibbetts
Thandie Newton's Character Name: Murphy
Rated:
For violence and for language throughout.
Synopsis: Kate and Martin escape from personal tragedy to an Island Retreat. Cut off from the outside world, their attempts to recover are shattered when a Man is washed ashore, with news of airborne killer disease that is sweeping through Europe. But is this mysterious stranger who he says he is and can he be trusted?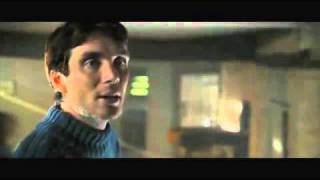 Tyler Perry's Good Deeds
Movie Genre: Drama
Running Time: 111 minutes
Directed by: Tyler Perry
Thandie Newton's Character Name: Lindsey Wakefield
Box Office Sales: $35,025,791
Rated:
For sexual content, language, some violence and thematic material.
Synopsis: A successful, wealthy businessman, Wesley Deeds has always done what's expected of him, whether it's assuming the helm of his father's company, tolerating his brother's misbehavior at the office or planning to marry his beautiful but restless fiancée, Natalie. But Wesley is jolted out of his predictable routine when he meets Lindsey, a down-on-her-luck single mother who works on the cleaning crew in his office building. When he offers to help her get back on her feet, the chance encounter with someone so far outside his usual circle ignites something in Wesley. This one good deed may finally spark his courage to exchange the life that's expected of him for the life he's always really wanted.
RocknRolla
Movie Genre: Action
Directed by: Guy Ritchie
Thandie Newton's Character Name: Stella
Box Office Sales: $5,700,626
Rated:
For pervasive language, violence, drug use and brief sexuality.