Isabella Rossellini's Best Movies
Isabella Rossellini has made 2 movies in which she starred in a leading role since her first movie 10 years ago called "Keyhole" (2011) in which she portrayed the character Hyacinth.
The highest grossing movie of Isabella Rossellini's career, "Keyhole", sold nearly $22,393 at the box office in 2011.
Isabella Rossellini's Movies
Keyhole
Movie Genre: Thriller/Suspense
Running Time: 93 minutes
Directed by: Guy Maddin
Isabella Rossellini's Character Name: Hyacinth
Box Office Sales: $22,393
Rated:
For graphic nudity, sexuality, violent content and some language.
Synopsis: In a house haunted with memories, gangster and father Ulysses Pick arrives home after a long absence tow­ing the body of a teenaged girl and a bound and gagged young man. His gang waits inside his house, having shot their way past police. There is friction in the ranks. Ulysses, however, is focused on one thing: journey­ing through the house, room by room, and reaching his wife Hyacinth in her bedroom upstairs. His odyssey eventually becomes an emotional tour, as the strange nooks and crannies of the house reveal more about the mysterious Pick family.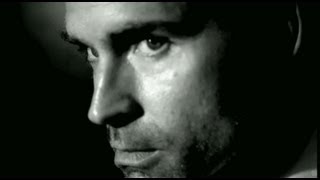 Late Bloomers
Movie Genre: Romantic Comedy
Running Time: 90 minutes
Directed by: Julie Gavras
Isabella Rossellini's Character Name: Mary
Rated:
Synopsis: In a romantic comedy, a man and a woman love each other but everything conspires to drive them apart. Despite their true feelings, they separate now so they can be together later. The man and woman are Adam and Mary. But Mary and Adam aren't your typical 20 or 30-year-old couple; they're nearing 60. Like many 60-year-old couples of the 21st century, they"re high functioning. And what's more, they do it with style. They deftly juggle children, grandchildren, work and friends, with all the joys and disappointments that come with married life. Until one day they realize, to their great surprise, they've entered the senior category. And they react to this realization in totally opposite ways. Adam's actions are as frantic as his denial. He desperately looks for a fountain of youth. Mary decides to deal with the situation by doing what she does best: taking care of her husband and family. But her "preparations for aging," though comically malicious, frighten her friends and family. A clash soon becomes inevitable and a separation ineluctable. Children, grandchildren, parents and friends will try to reconcile them. But shouldn't they simply trust life to do that?