Xavier Samuel's Best Movies
Xavier Samuel has made 4 movies in which he starred in a leading role since his first movie 12 years ago called "The Loved Ones" (2009) in which he portrayed the character Brent.
The highest grossing movie of Xavier Samuel's career, "Adore", sold nearly $302,020 at the box office in 2013.
Xavier Samuel's Movies
Adore
Movie Genre: Drama
Running Time: 111 minutes
Directed by: Anne Fontaine
Xavier Samuel's Character Name: Ian
Box Office Sales: $302,020
Rated:
For sexual content and language.
Synopsis: Two lifelong friends find unexpected happiness in relationships that cross the bounds of convention.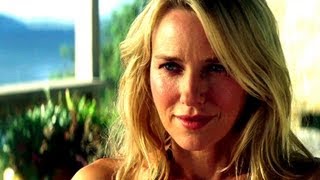 Plush
Movie Genre: Thriller/Suspense
Running Time: 99 minutes
Directed by: Catherine Hardwicke
Xavier Samuel's Character Name:
Box Office Sales: $3,320
Rated:
For sexual material, violence, language and some drug use.
Synopsis: After losing her band mate and brother to a drug overdose, rising rock star Hayley finds herself in a downward spiral. The new album from her band Plush is received as a critical and commercial disaster. She finds new hope and friendship in Enzo, the replacement guitarist who inspires her to reach new creative heights. But soon their collaboration crosses the line and Hayley, who is married with two children, retreats from Enzo's advances. As Hayley slowly discovers Enzo's dark and troubled history, she realizes she may have let a madman into her home and that her mistake may cost the lives of people closest to her.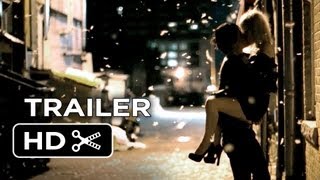 The Loved Ones
Movie Genre: Horror
Running Time: 84 minutes
Directed by: Sean Byrne
Xavier Samuel's Character Name: Brent
Rated:
For strong bloody violence and torture, sexuality, some language, teen drug and alcohol use.
Synopsis: Lola Stone asked Brent Mitchell to the prom, but Brent said no, and now he's screwed. What happens when Lola doesn't get what she wants? She enlists Daddy's help to throw a prom of her own where she is queen and Brent is king, whether he likes it or not. The Loved Ones is what happens when puppy love goes horribly, violently wrong. Brent should have said yes.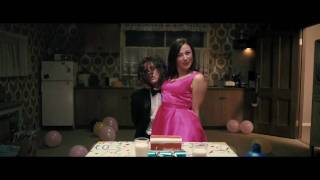 Drift
Movie Genre: Drama
Running Time: 113 minutes
Directed by: Morgan O'Neill
Xavier Samuel's Character Name: Jimmy Kelly
Rated:
For language and drug content.
Synopsis: Australia, 1970s. The Kelly brothers, Andy and Jimmy, have one great passion: riding big waves. As kids, their mother escaped from Sydney to Margaret River, a sleepy coastal town with some of the world's most challenging and dangerous waves. For the next 12 years, the boys perfected their surfing skills, always searching for the perfect ride. Free-spirited Jimmy is a gifted surfer and in novator but he starts to slip toward a life of crime to help the family out of debt. Andy makes a big decision. Quitting a stable job, he bets on Jimmy's surf inventions and his own business skills and launches a backyard surf gear business. They rethink board design, craft homemade wetsuits and sell their merchandise out of their van. Encouraged by their new friends, travelling bohemian surf photographer and filmmaker JB and his gorgeous Hawaiian surfer companion, Lani, who stirs the two brothers' hearts, they start to seek ways to expand. After they get mixed up with a local drug dealer, it looks like everything they built up, will be ruined... Set in breathtaking locations and inspired by the true story of Australia's legendary surf-wear moguls, the film chronicles the rise of surf brands and the expansion of the laidback surf attitude as a global lifestyle. A story of passion and corruption, friendship and loyalty, deadly addictions and fractured relationships, Drift tells a tale of courage and the will to survive against all odds.