Brooke Shields's Best Movies
Brooke Shields has made 2 movies in which she starred in a leading role since her first movie 40 years ago called "Endless Love" (1981) in which she portrayed the character Jade.
The highest grossing movie of Brooke Shields's career, "Endless Love", sold nearly $33,000,000 at the box office in 1981.
Brooke Shields's Movies
Endless Love
Movie Genre: Drama
Running Time: 116 minutes
Directed by: Franco Zeffirelli
Brooke Shields's Character Name: Jade
Box Office Sales: $33,000,000
Rated: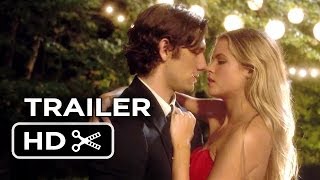 The Greening of Whitney Brown
Movie Genre: Adventure
Running Time: 88 minutes
Directed by: Peter Odiorne
Brooke Shields's Character Name: Joan
Rated:
For brief mild language.
Synopsis: THE GREENING OF WHITNEY BROWN follows the misadventures of Whitney Brown, a privileged and popular Philadelphia teenager whose world is upended when her parents, Henry and Joan, experience sudden economic problems that necessitate a family move to Whitney's grandparents' old farm in the country. There, far from her dizzying world of shallow girlfriends, endless parties and school pressures, she finds a new best pal: 'Odd Job Bob', a beautiful and spirited Gypsy Vanner horse owned by her new neighbor 'Dusty' --- a crusty rancher who turns out to be her estranged grandfather. Through her new relationships with Odd Job Bob, Dusty and her parents, Whitney rediscovers what it means to respect not only nature and her family, but also someone very special she had almost lost touch with: herself.