Tom Sizemore's Best Movies
Tom Sizemore has made 2 movies in which he starred in a leading role since his first movie 23 years ago called "Saving Private Ryan" (1998) in which he portrayed the character Sergeant Horvath.
The highest grossing movie of Tom Sizemore's career, "Saving Private Ryan", sold nearly $216,335,085 at the box office in 1998.
Tom Sizemore's Movies
Saving Private Ryan
Movie Genre: Drama
Running Time: 169 minutes
Directed by: Steven Spielberg
Tom Sizemore's Character Name: Sergeant Horvath
Box Office Sales: $216,335,085
Rated:
For intense prolonged realistically graphic sequences of war violence, and for language.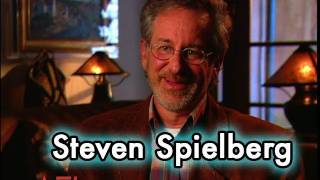 Contractor's Routine
Movie Genre: Thriller/Suspense
Running Time: 91 minutes
Directed by: Yuri Tsapayev
Tom Sizemore's Character Name: Art Professor
Rated:
Synopsis: Contractor's Routine is the depiction of one day in the life of Jacob Borschevsky, who although apparently harmless, is a rather quirky and strange human being. Due to his lack of skills fitting in with normal society, Jacob has developed a rich and full fantasy life complete with an alter ego, who as his mentor, is available at Jacob's beck and call. When Jacob resorts to horrible acts of violence and murder as a means of coping with his considerable frustrations, it is left to the audience to decide - will Jacob's mentor be able to stop the violence from spilling over into the real world?