Sofia Vergara's Best Movies
Sofia Vergara has made 2 movies in which starred in a leading role since first movie 17 years ago called "Chasing Papi" (2003) in which portrayed the character Cici.
The highest grossing movie of Sofia Vergara's career, "Chef", sold nearly $31,424,003 at the box office in 2014.
Sofia Vergara's Movies
Chef
Movie Genre: Comedy
Running Time: 115 minutes
Directed by: Jon Favreau
Sofia Vergara's Character Name: Inez
Box Office Sales: $31,424,003
Rated:
For language, including some suggestive references.
Synopsis: Chef Carl Casper suddenly quits his job at a prominent Los Angeles restaurant after refusing to compromise his creative integrity for its controlling owner, he is left to figure out what's next. Finding himself in Miami, he teams up with his ex-wife, his friend and his son to launch a food truck. Taking to the road, Chef Carl goes back to his roots to reignite his passion for the kitchen—and zest for life and love.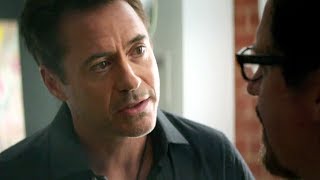 Chasing Papi
Movie Genre: Comedy
Sofia Vergara's Character Name: Cici
Box Office Sales: $6,126,237
Rated:
For mild sexuality and language.