Jeff Daniels's Best Movies
Jeff Daniels has made 5 movies in which he starred in a leading role since his first movie 29 years ago called "The Butcher's Wife" (1991) in which he portrayed the character Alex.
The highest grossing movie of Jeff Daniels's career, "101 Dalmatians", sold nearly $136,189,294 at the box office in 1996.
Jeff Daniels's Movies
101 Dalmatians
Movie Genre: Comedy
Directed by: Stephen Herek
Jeff Daniels's Character Name: Roger
Box Office Sales: $136,189,294
Rated: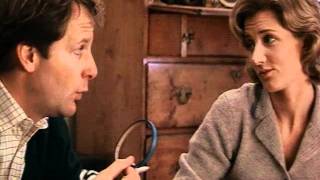 The Butcher's Wife
Movie Genre: Comedy
Jeff Daniels's Character Name: Alex
Box Office Sales: $9,689,816
Rated: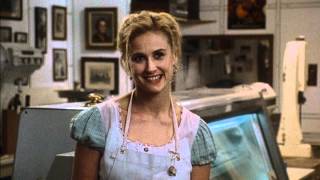 Howl
Movie Genre: Drama
Running Time: 85 minutes
Jeff Daniels's Character Name: Professor David Kirk
Box Office Sales: $617,334
Rated:
For strong sexual content including language and images, and for some drug material.
Synopsis: Howl is the story of how Allen Ginsberg's seminal work broke down societal barriers in the face of an infamous public obscenity trial. In his famously confessional style, Ginsberg -- poet, counter-culture icon, and chronicler of the Beat Generation -- recounts the road trips, love affairs, and search for personal liberation that led to Howl, the most timeless work of his career. The film interweaves three stories: the unfolding of the landmark 1957 obscenity trial; an animated ride through the prophetic masterpiece; and a unique portrait of a man who found new ways to express himself, and in doing so, changed his own life and galvanized a generation.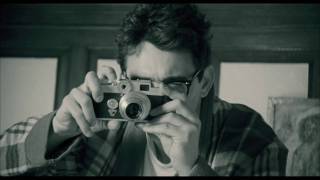 The Answer Man
Movie Genre: Romantic Comedy
Directed by: Hindman, John
Jeff Daniels's Character Name: Arlen Faber
Box Office Sales: $26,676
Rated:
For language.
Paper Man
Movie Genre: Comedy
Jeff Daniels's Character Name: Richard
Box Office Sales: $15,389
Rated:
For language and a scene of sexuality.
Synopsis: Paper Man is a comedic drama about an unlikely friendship between Richard, a failed middle-aged novelist who has never quite grown up and Abby, a 17-year-old girl whose role in a family tragedy years earlier has stolen away her youth. Both are unsure, both are afraid to take firm steps forward, and both are looking for that special friend-that connection-to help guide them into the future. Since his childhood, Richard has mostly relied on the imaginary one that resides in his head-a costumed superhero known as Captain Excellent. At the urging of his wife Claire, Richard has moved to a Long Island beach community for the winter season in order to overcome his writer's block. There, Richard meets Abby and hires her as a weekly babysitter, even though he has no children. Their tenuous, new friendship is sparked by Richard's awe over Abby's homemade soup and Abby's enjoyment of Richard's writing and his attempts at Origami. As the season progresses and the warm, quirky friendship between Richard and Abby grows, the two begin to share with each other their dreams and life hardships. With the coming of spring, Richard and Abby discover there comes a time to let go of the imaginary friends of the past and to embrace the future as a new beginning-just as one would embrace a new and unique friendship.