Zoe Kazan's Best Movies
Zoe Kazan has made 3 movies in which she starred in a leading role since her first movie 9 years ago called "Ruby Sparks" (2012) in which she portrayed the character Ruby Sparks.
The highest grossing movie of Zoe Kazan's career, "What If", sold nearly $3,493,000 at the box office in 2013.
Zoe Kazan's Movies
What If
Movie Genre: Romantic Comedy
Running Time: 97 minutes
Directed by: Michael Dowse
Zoe Kazan's Character Name: Chantry
Box Office Sales: $3,493,000
Rated:
For sexual content including references throughout, partial nudity and language.
Synopsis: Medical school dropout Wallace has been repeatedly burned by bad relationships. So while everyone around him, including his roommate Allan seems to be finding the perfect partner, Wallace decides to put his love life on hold. It is then that he meets Chantry, an animator who lives with her longtime boyfriend Ben. Wallace and Chantry form an instant connection, striking up a close friendship. Still, there is no denying the chemistry between them, leading the pair to wonder, what if the love of your life is actually your best friend?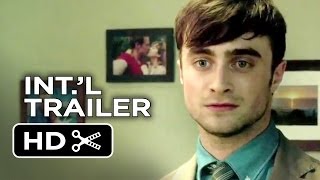 Ruby Sparks
Movie Genre: Romantic Comedy
Running Time: 104 minutes
Directed by: Jonathan Dayton
Zoe Kazan's Character Name: Ruby Sparks
Box Office Sales: $2,540,106
Rated:
For language including some sexual references, and for some drug use.
Synopsis: Calvin is a young novelist who achieved phenomenal success early in his career but is now struggling with his writing -- as well as his romantic life. Finally, he makes a breakthrough and creates a character named Ruby who inspires him. When Calvin finds Ruby, in the flesh, sitting on his couch about a week later, he is completely flabbergasted that his words have turned into a living, breathing person.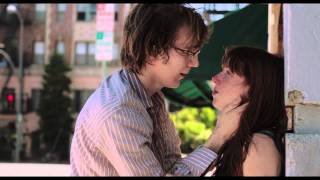 The Pretty One
Movie Genre: Comedy
Running Time: 90 minutes
Directed by: Jenne LaMarque
Zoe Kazan's Character Name: Laurel/Audrey
Box Office Sales: $13,769
Rated:
For language and some sexual content.
Synopsis: Audrey has all of the qualities that her identical twin sister Laurel wishes she possessed: confidence, style, independence. Alternately, Laurel, sweet but painfully awkward, feels stuck in her life, still living at home, coddling their father and obsessed with the boy next door, for whom she used to babysit. When the sisters reunite for their birthday, tragedy strikes and a fateful mix-up leaves Laurel faced with an opportunity to reinvent herself—and her life—as her beloved sibling.