Eva Mendes's Best Movies
Eva Mendes has made 5 movies in which she starred in a leading role since her first movie 18 years ago called "Out of Time" (2003) in which she portrayed the character Detective Alex Diaz Whitlock.
The highest grossing movie of Eva Mendes's career, "The Other Guys", sold nearly $119,219,978 at the box office in 2010.
Eva Mendes's Movies
The Other Guys
Movie Genre: Comedy
Running Time: 97 minutes
Directed by: Adam McKay
Eva Mendes's Character Name: Dr. Shelia Gamble
Box Office Sales: $119,219,978
Rated:
For crude and sexual content, language, violence and some drug material.
Synopsis: NYPD Detectives Christopher Danson and P.K. Highsmith are the baddest and most beloved cops in New York City. They don't get tattoos - other men get tattoos of them. Two desks over and one back, sit Detectives Allen Gamble and Terry Hoitz. You've seen them in the background of photos of Danson and Highsmith, out of focus and eyes closed. They're not heroes - they're "the Other Guys." But every cop has his or her day and soon Gamble and Hoitz stumble into a seemingly innocuous case no other detective wants to touch that could turn into New York City's biggest crime. It's the opportunity of their lives, but do these guys have the right stuff?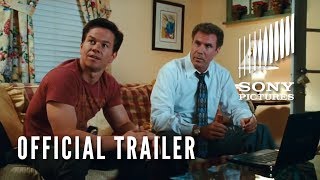 Out of Time
Movie Genre: Thriller/Suspense
Running Time: 114 minutes
Directed by: Carl Franklin
Eva Mendes's Character Name: Detective Alex Diaz Whitlock
Box Office Sales: $41,083,108
Rated:
For sexual content, violence and some language (previously rated R).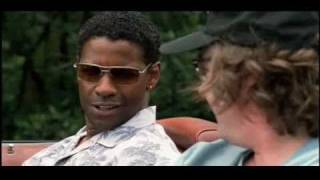 The Women
Movie Genre: Comedy
Directed by: Diane English
Eva Mendes's Character Name: Crystal Allen
Box Office Sales: $26,902,075
Rated:
For sex-related material, language, some drug use and brief smoking.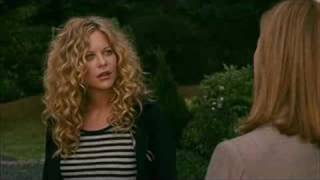 The Place Beyond the Pines
Movie Genre: Drama
Running Time: 140 minutes
Directed by: Derek Cianfrance
Eva Mendes's Character Name: Romina
Box Office Sales: $21,403,519
Rated:
For language throughout, some violence, teen drug and alcohol use, and a sexual reference.
Synopsis: Luke is in constant motion, a high-wire motorcycle stunt performer who travels from town to town with the carnival. Passing through Schenectady in upstate New York, he tries to reconnect with a former lover, Romina, only to learn that she has in his absence given birth to their son Jason. Luke resolves to forsake life on the road and to provide for his newfound family, taking a job as car mechanic with Robin. Robin soon discovers Luke's special talents, and proposes to partner with him in a string of spectacular bank robberies. But it is only a matter of time before Luke will run up against the law - which comes in the form of Avery Cross. Avery is an ambitious rookie cop navigating a local police department ruled by the menacingly corrupt detective Deluca. When Avery, just beginning to balance his profession and his family life with wife Jennifer and their infant son AJ, confronts Luke, the full consequences will reverberate into the next generation. It is then that the two sons, Jason and AJ, must face their fateful, shared legacy.
Girl in Progress
Movie Genre: Drama
Running Time: 92 minutes
Directed by: Patricia Riggen
Eva Mendes's Character Name: Grace
Box Office Sales: $2,609,412
Rated:
For mature thematic elements, sexual content including crude references, and drinking - all involving teens.
Synopsis: Grace is a single mom. She is too busy juggling work, bills, and the very married Dr. Hartford, to give her daughter, Ansiedad the attention she desperately needs. When Ansiedad's English teacher, Ms. Armstrong, introduces her students to classic coming-of-age stories, Ansiedad is inspired to skip adolescence and jump-start her life without mom. While Grace becomes preoccupied with the increasing affections of her co-worker, Ansiedad enlists the help of her loyal friend, Tavita, to plot her shortcut to "adulthood". But as her misguided plan unravels, Ansiedad and Grace must learn that sometimes growing-up means acting your age.